Wednesday July 19, 2023: arrival of young sisters from Cameroon, Madagascar, and Papua New Guinea for the international session on the charism of the congregation.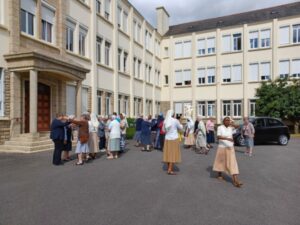 Sunday August 13, 2023: the session is coming to a close.
It was at this time that sisters living close by, as well as Friends-Associates who lived a time of mission in Madagascar and or Cameroon, were invited to share in a day of festivity.
The day started with the Eucharist celebrated by Father Bernard Noyer, chaplain of the Mother House.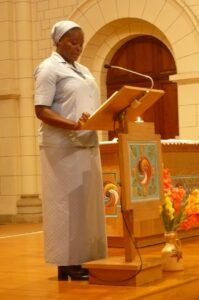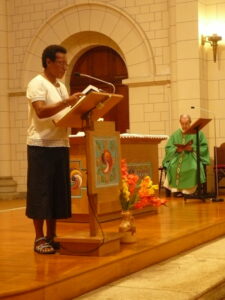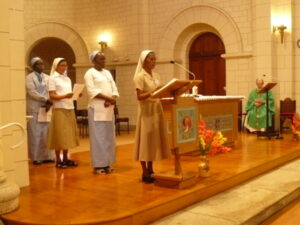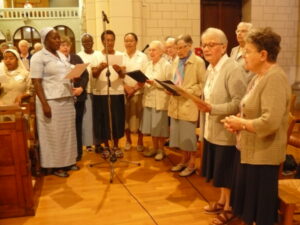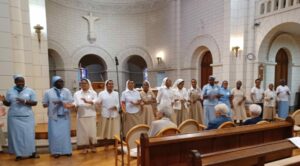 After the meal, we gathered in the St Pie X Hall for an afternoon of recreation, lived out in a relaxed and happy atmosphere.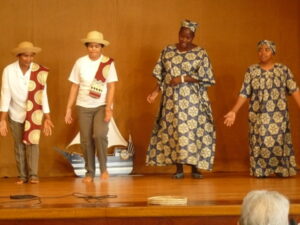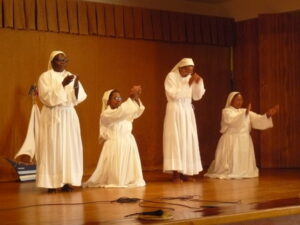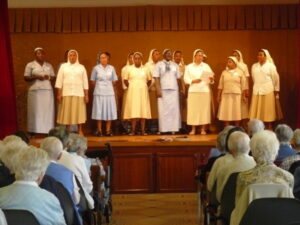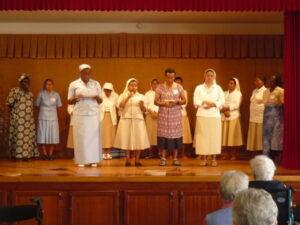 The majority of the sisters from the care units were also able to take advantage of this fine day of festivity.