… to announce your faithfulness in the evening,
… Even in old age they will still produce fruit,
… they will remain vital and green! Psalm 91
On Thursday, December 16, 2021, on the feast of Saint Adelaide, Sister Adelaide Dréan, in religion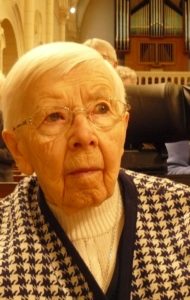 Sister Geneviève des Anges, celebrated her one hundredth birthday at the Mother House.
Sr. Adelaide was born in Fougerêts, not far from St. Jacut. She made profession on August 11, 1938. For many years she worked as a nurse.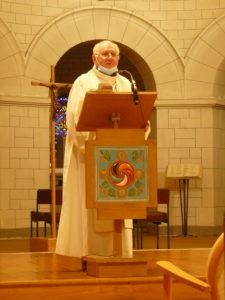 Those who benefited from her care all say that she was an excellent nurse, always attentive to people and always smiling.
Congratulations Sr. Adélaïde for a long life of generosity, in Christ's footsteps, serving your brothers and sisters, just as Angelique le Sourd would have done.