Sr. Mary Claude Gadd recently shared with us what the Archdiocese of Madang is doing in the area of early childhood development.  As of July 29, 2019, a monthly newsletter called IECD (Inclusive Early Childhood Development) Newsletter is being published to keep teachers abreast of what is going on in the Archdiocese with regards to this important area.
"The Newsletter is meant to keep each of us informed on:
what's happening in IECD around the Archdiocese, and also
what's best to do to be a good IECD Teacher who helps the little children grow and develop in a healthy, holy way." (Volume 1, Issue 1)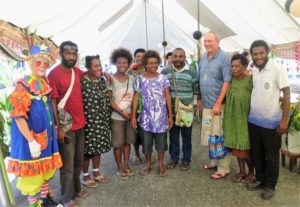 Issue 2 for August 2019, tells us about "Timber 4 Kids", a project developed in collaboration with PNG Forestry Madang and meant to help IECD children to grow their own "Kwila Garden" so that they can one day become self-reliant.  Each child is given the number of seedling trees that corresponds to his/her age so that the child can plant the trees with the help of his or her parents and thus create their own garden.  Every year the children will receive an additional seedling to plant until the age of 20.  It is an investment for their future!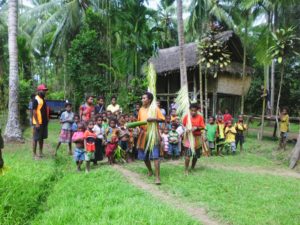 Good things are happening in Papua New Guinea!