Christmas is coming near!
We prepare ourselves to welcome "Jesus, gentle and humble of heart – Saviour of the world".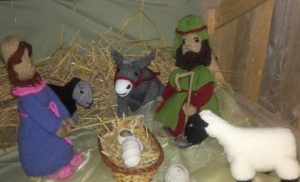 HE won't be arriving like Santa Claus in a sleigh or down the chimney, with his bag full of beautiful gifts.
It is Jesus who is the gift! Mary and Joseph offer him to us: naked and in a manger, far from crowds, from tinsel and garlands; coming to us simply in the middle of the night by the light of a star.
The only gift that HE brings to us is his unquenchable and limitless Love; Love that He invites us to share with those around us, and especially with those most vulnerable.