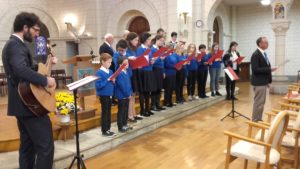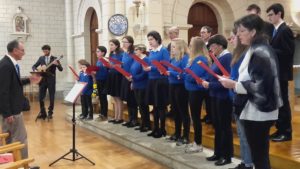 1 –A first for the Mother House, the parish choir from Derval (Loire Atlantic) animated our Sunday Mass. After the Mass, we went to the dining hall where tables were reserved for the singers and their families to have their picnic. Before the aperitif, a "Laudate Dominum" was intoned and then taken up by everyone. Sr. Pauline Joly repeated her word of welcome and wished us all, Bon appétit!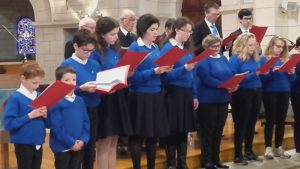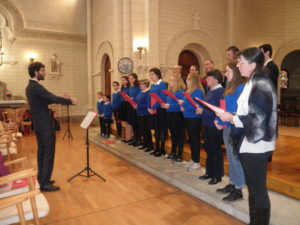 2 – All agreed to meet again at 2:30 p.m. in the chapel for a concert for the sisters. The singers set up in front of the altar so that the sisters who were confined to their rooms or upstairs could not only hear but also see the singing! The whole house beat to the music as one! Pierre, the director, talked to us about the choir that started 35 years ago. Starting at the middle school level, it later became the parish choir. Using many examples, he showed us how much the choir is a place of formation.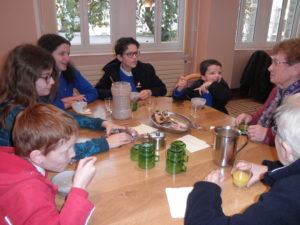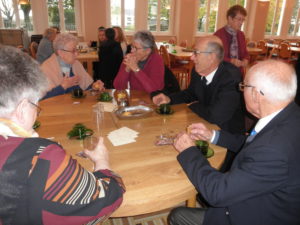 3 – The end of the concert came too soon, it was so beautiful! A snack, well prepared by the staff, brought us together, making it easier to talk and know each other. At the end, Donatien (assistant director) intoned a Negro spiritual, getting the choir members dispersed throughout the room to join in: unity in dispersion! Thank you for this time together that makes us wish for more gatherings. The path is now open!