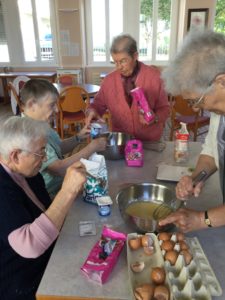 Many helping hands came together to organize a festive gathering held on Monday, October 14th: sisters with mobility issues, those who were more alert and many of the staff…!!! All done quietly and efficiently, so that everyone would enter into a dining room filled with festive colour…!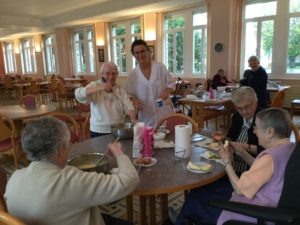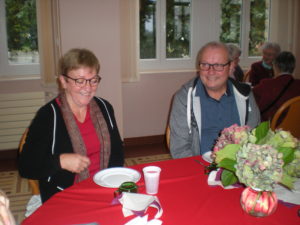 So, what was this celebration that the entire Mother House was invited to on Wednesday, October 16th? Everyone was invited to gather around Sylvie Guichon, accompanied by her husband, to celebrate her retirement, following 13 years of service among us.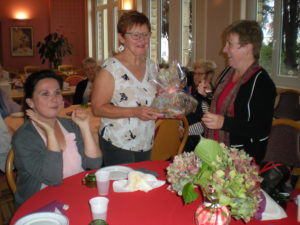 Speeches, presentation of gifts, sharing good memories. So good to be together.
After a glass of fruit juice, it was time to pass around cake and cookies that the sisters and staff had made in the preceding days.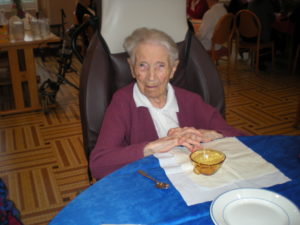 Those soon to be celebrating their 100th birthday, and even our seasoned centenarian on her way to celebrating 107 years, were there.
With all our hearts we wish to thank all those who, through their work, participation and presence, made two hours of celebration possible. Happy retirement to Sylvie, who we miss already!
Yvette Guyot, sscj.