After several journeys to Madagascar, Jacques and Marie-Annick departed for Cameroon to discover the communities of the Sisters of the Sacred Heart there. Here is their testimony:
Our stay among the sisters in Cameroon was very rich in sharing, encounters, and moments of prayer.
Life for Cameroonians is very difficult, but it is full of a generosity that moved us deeply. We discovered the customs, traditions, and regional dishes of this beautiful country. We were able to modestly improve the sisters' comfort by repairing many small things that facilitate their daily living: changing the screens on doors and windows, repairing leaking faucets, pipes with holes, doors that don't close or are broken, the altar in the chapel, etc…., but with very little material. The month went by very quickly, and there were things to be done in all of the communities.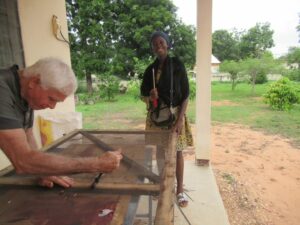 Work was mingled with visits to the Healthcare Centre in Ngong, or the majestic gorges of Kola and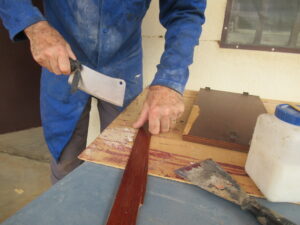 Lake Lagdo with the goings and comings of crowded pirogues, to a cattle (zebu) market where you can find sheep, fish, cooking utensils, prayer mats, spices, etc., all together on a muddy terrain.
We also had the joy of encountering six groups of associates who were visibly happy to see us too. Their welcome and generosity touched us. They live a lot of solidarity among themselves and around them but say how they wish they could do more.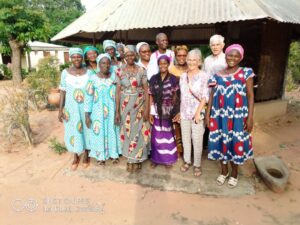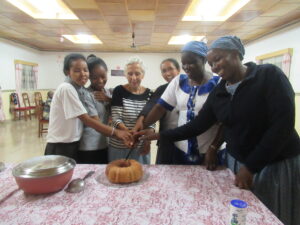 We would like to thank the sisters from the bottom of our hearts for their attention, their dedication,
availability, and love for the poor. We also give thanks for Sisters Victoire and Monicah who will pronounce their vows for the Glory of God. May the Lord bless them and keep them in his love, and may he encourage them to live their life, in the footsteps of Angélique, for the service of the poor.
Jacques and Marie-Annick Hervieux