On Sunday, September 22, 2019, the faculty and staff, along with parents, students and alumni honored the Sisters of the Sacred Heart of Jesus on the occasion of the 90th anniversary of the founding of Mount Sacred Heart School in San Antonio, Texas. It has students from Montessori to middle school.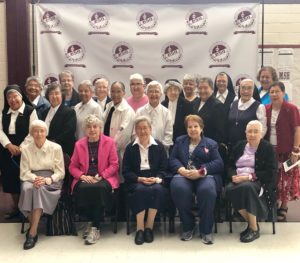 The school was initially founded in the sisters' convent back in 1929 in response to demands from parents around the area.  The present school was built in 1940 as a boys' military academy but returned to its origins as a co-ed school in 1985.
A Mass of thanksgiving was celebrated in the school gym followed by a convivial time of food and refreshments.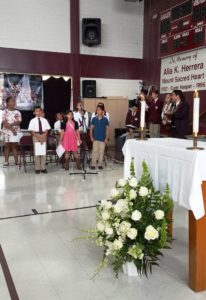 Congratulations to Mount Sacred Heart School
for 90 years of academic excellence!