Following the mass for All Saints, in the Church Square, the Trappes parish community welcomed the local mayor and several members of the municipal council, religious leaders of different faiths, and the faithful:  Protestants and Orthodox Christians, Jews, Muslims, to commemorate the victims of the Nice Basilica.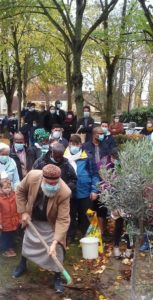 This gathering, hoped for by many, was an opportunity to remind ourselves of how we want to move forward together at Trappes, with all our differences, choosing the road of mutual understanding, of encounter, of friendship, the only road for building the harmony that our city and its different social and religious communities aspire to.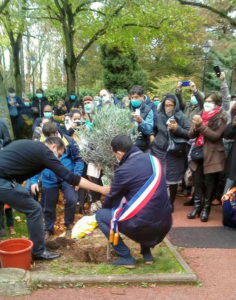 An olive tree was planted in front of the church to call each of us to bear fruits of solidarity, kindness and peace.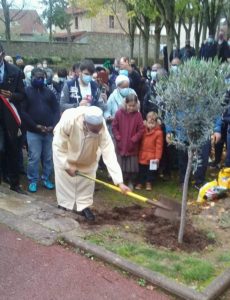 The SSCJ community in Trappes, France