With all today's conflicts, war between Israel and Hamas, war in Armenia, Ukraine, and elsewhere, shouldn't we rather be talking about de-creation, de-construction, demolition, which generate the death of innocents, suffering, violence, exile and migration? Since the dawn of time, history has been repeating itself.
God is always present, telling us again and again: "Be fruitful and multiply, and fill the earth" (Genesis 1:28). He also tells us: "Do not store up for yourselves treasures on earth" (Matthew 6:19).
"Living the vocation of protectors of God's work is an essential part of a virtuous existence; it is not something optional or a secondary aspect in the Christian experience.
"Laudato Si" N° 217
Let's not give up! Let's do what we can wherever we are.
Month of Creation at the Mother House
It's good to remember the release of the encyclical "Laudato Si" in June 2015. For a whole year, a group of senior sisters came together once a month to reflect on this message from Pope Francis addressing the world. It opens up our whole being to a new way of looking at creation.
We were all invited:
to CONTEMPLATE the wonders of our park, awakening all our senses.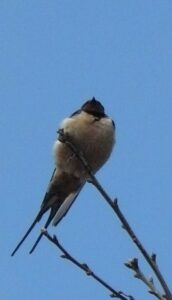 "I saw the crocuses, heard the cuckoo, admired the swallows making their nests, smelled the cut grass, touched the trunk of a fir tree and breathed in its scent".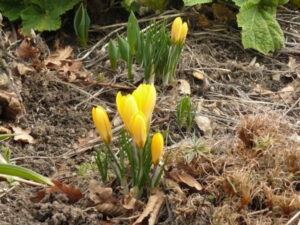 to RESPECT plantations, flowers, birds' nests, food, recycling instructions, saving water and electricity, and a thousand other little everyday gestures.
All these gestures, these rhythms of life, reflect our relationship with God, giving it meaning. Our walk can become a meditative walk. We welcome this abundant life as the Creator's LIFE, as his very Person.
A few years ago, the month of creation ended with a time of celebration, with a procession and planting of an "Indian lilac".
In the spring of 2022, several sisters claimed that our beautiful tree was dead. Others thought the opposite: it will be reborn, give it time, it invites us to be patient, let's think of the Gospel story of the fig tree. Well, yes, this summer, the tree did indeed blossom!
Month of Creation 2023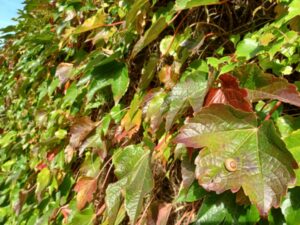 The emphasis was on prayer. Wonder, gratitude, thanksgiving, commitment to the GIFT of this "Common Home".
Every Saturday, a new text was given to each one and was also prayed together. It could likewise be used personally during the week.
On October 4, we gathered for an extended time of prayer: a time of thanksgiving and of sending forth to continue and intensify this Fresh Look upon creation.
Sister Annie Peraudeau, SSCJ