"Living the present with intensity opens the future!"
That is what the sisters of France lived on June 24, 2022, on the feast of the Sacred Heart of Jesus; at which time they also celebrated the jubilarians for their 60, 75, and 85 years of fidelity in following Christ!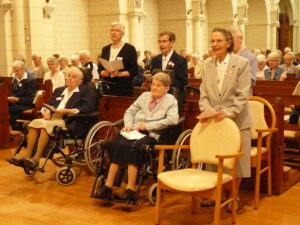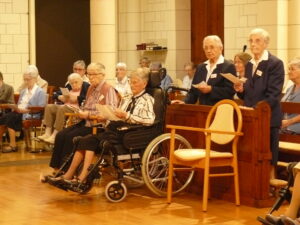 The Eucharistic celebration was presided over by Father Daniel Nipape, a Togolese Eudist priest full of dynamism and youth, which enabled us to enter into the mystery of the heart of Christ.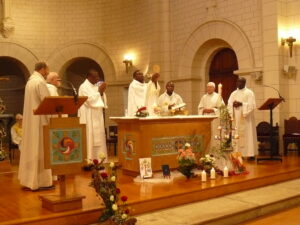 From the Eucharistic banquet we made our way to share in a joyful and fraternal festive meal lived in great simplicity.  And there as well, it was a true banquet!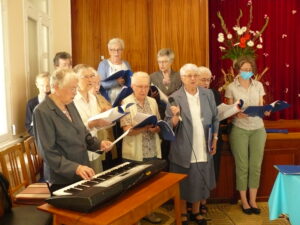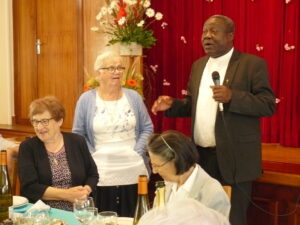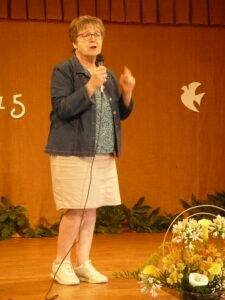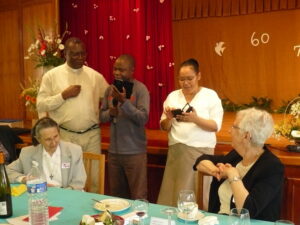 There is only one word to say to everyone: THANK YOU! Thank you for being part of so much happiness.  "From our communion of life with the Father, Son and Holy Spirit flows the love which fashions the world in tenderness and mercy." Constitutions n°47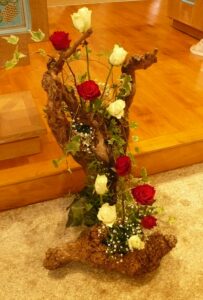 The Jubilarians