A youthful breeze blew among the sisters of Cancale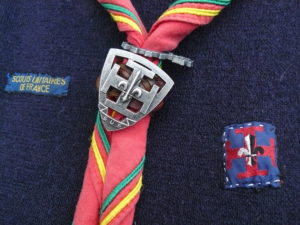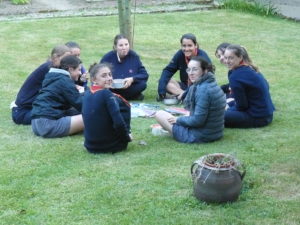 "We are nine Unitary Senior Girl Scouts from France of St. Louise de Marillac. We come from Val de Marne and our adventure began in Mont Saint Michel. We met nuns from the Monastic Fraternities of Jeruasalem; we were able to help them repair the St Aubert chapel and take care of the gardens.
After a walk along the bay of the Mount, we walked to St. Broladre and camped on the grounds of the Beatitudes community. We got back on the road and travelled to the Beaufort monastery in Plerguer; we did gardening with the sisters.
We then continued our walk to Cancale by following GR 34 which runs along the coast.  We received a fantastic welcome from the community of the Sisters of the Sacred Heart of Jesus.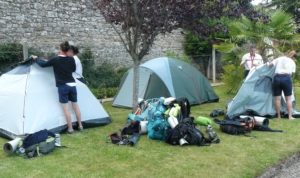 Before taking the road to St. Malo, where we will be helping a parish, the community suggested that we take a few minutes together in the chapel, to entrust our trip to the Virgin Mary.  With one heart we gave thanks and sang: Hail Mary full of Grace, the Lord is with you!"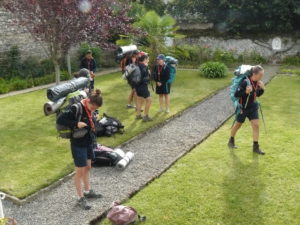 Alice, Bérangère and the others …