Hello everyone,
"We are doing well. We are touched by your prayers for the victims of the latest disaster in Madagascar.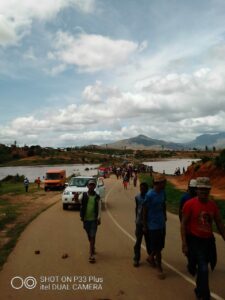 We don't travel much because the sisters are afraid we will catch Covid.
But we have a lot to keep us busy. Jacques is building cupboards and I paint them when they are finished.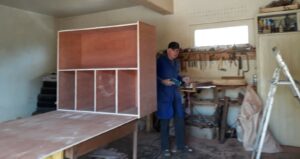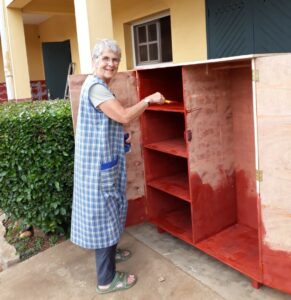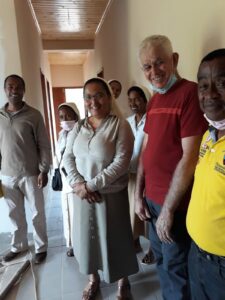 We saw the buildings and the new construction project in Ambositra; allowing the sisters to have more space so they can be more comfortable.
On Sunday there was a feast for the reunion of the Friends-Associates of Antisirabe and the sisters. The shared meal was alive with music and dance. All the young people were exploding with joy.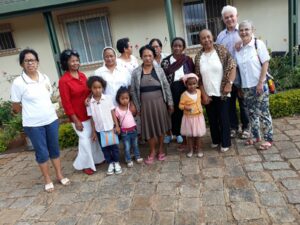 It was an opportunity for us to see Pierrette and Hilaire again."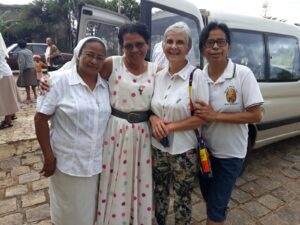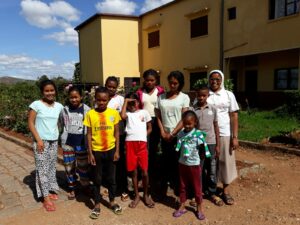 Children sponsored by Hope without Borders, with Sister Yvette
Marie-Annick & Jacques Hervieux, ASCJ-France
February 16, 2022