As part of the implementation of the Orientations of the 2019 Chapter, the Cameroon Associates have taken the initiative to set up a Solidarity Health Fund. This fund, which will be built up with contributions from the Associates, will provide mutual aid in the event of one of the Associates contracting a severe illness. The Statutes and Rules of Procedure were presented to the General Council. Congratulations for the dynamism and wish for solidarity lived concretely within the group of Associates!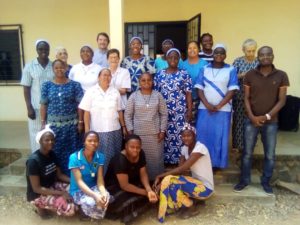 Esperanza n°3 – March 2020
On March 8, the Sisters came together at the regional house for a formation session on accounting.